Victor Strauss
Attorney at Law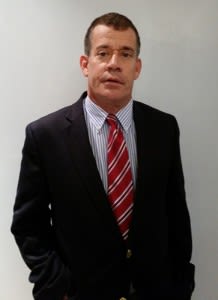 After graduating from St. Louis University School of Law in 1984, Victor Strauss began practice as a member of the Missouri Bar in 1985. He is also a member of the Missouri Association of Trial Lawyers, practicing in metropolitan St. Louis and the state of Missouri.
Victor Strauss, Attorney at Law, has practiced for thirty years in the St. Louis area and the state of Missouri. His practice focuses on civil litigation and injury claims.
From time to time you, or a loved one, may experience a bodily injury or some other loss causing financial damage. Recovering from this situation is always the primary goal, and no less important is compensation for the damage suffered. Evaluating injury cases necessarily requires focusing on both liability and damages. Each factor should properly be considered to ensure full recovery under the circumstances.
Victor Strauss' office is located at 7000 Chippewa Street, Suite 104, St. Louis, 63119. It is directly west of the intersection of River Des Peres and Chippewa.
You've been through enough. I'll stand by your side until we secure the settlement you deserve.
Bar Admissions
Education
J.D. - St. Louis University School of Law